The Los Angeles Lakers and the Boston Celtics are battling out in the 2010 NBA Finals for the twelfth time!
The 2009 NBA Champions beat the Celtics 102-89 at Staples Center in L.A last night. Top player for the Lakers was Kobe Bryant with 30 points, seven rebounds and six assists, while Paul Pierce had 24 points, 9 rebounds and 4 assists for the Celtics.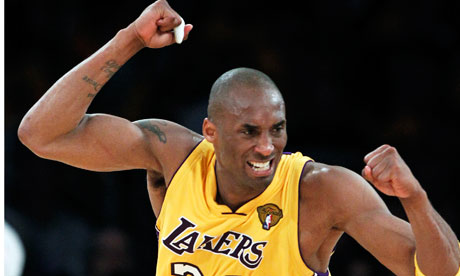 "I thought the Lakers were clearly the more physical team today.", Celtics Coach Doc Rivers stated. "I thought they attacked us the entire night. I don't think we handled it very well. They killed us on the glass. I thought they were by far the more physical team."
"That wasn't the prettiest basketball game I've ever watched in my life.",Jackson said. "But it was a good win for us."
Lakers - Celtics
1-0
Next game of the series is on Sunday, June 6 at 8 pm in Boston.
Will the Lakers keep the lead or Celtics will win the next game? What do you think?